This Giant Consumerist Christmas Tree Will Make You Rethink Your Holiday Spending
Posted in the Huffington Post, December 24, 2013
Ah, Christmas. A time for families to get together, sing around the fireplace and stampede through the local malls in a frenzied panic for the perfect gift.
It's true that consumerism has come to dominate the spirit of Christmas, a fact we sometimes forget amidst the fragrant pine trees and twinkling lights that mark the holidays. Luckily art collective
Luzinterruptus
is here to bring the important issues to light and give us some beautiful artwork in the process. Behold, a "Consumerist Christmas Tree":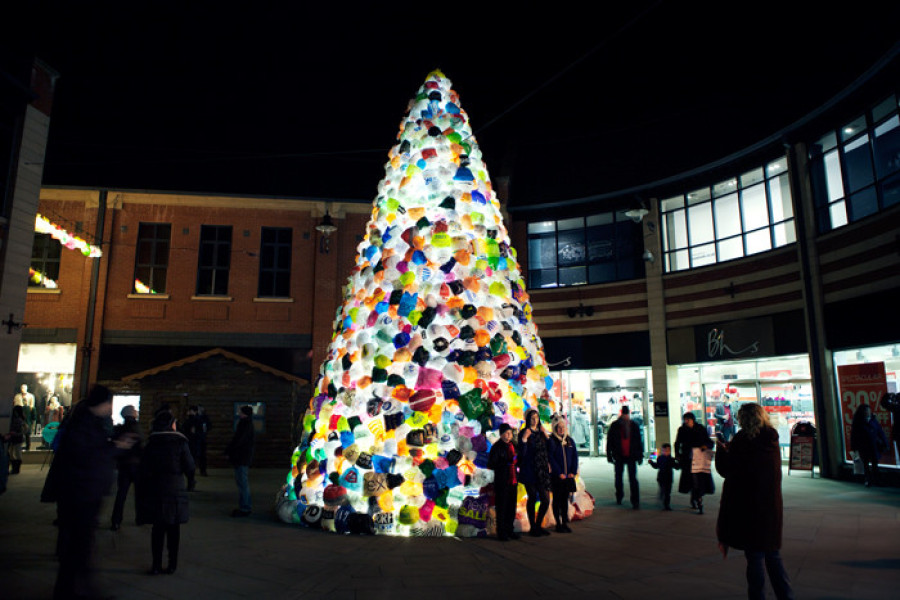 Luzinterruptus is known as much for their cleverly scavenged materials as they are for their dazzling and thoughtful urban interventions. So we weren't all too surprised to learn that one of their latest works used plastic bags as an artistic medium. "We wanted to give a double edge to our complaint,"
Luzinterruptus explained in an email to The Huffington Post. "On the one hand, the massive use of plastic bags and the consequences this has on the environment, and on the other hand, the excessive and unnecessary consumption that occurs during the Christmas holidays."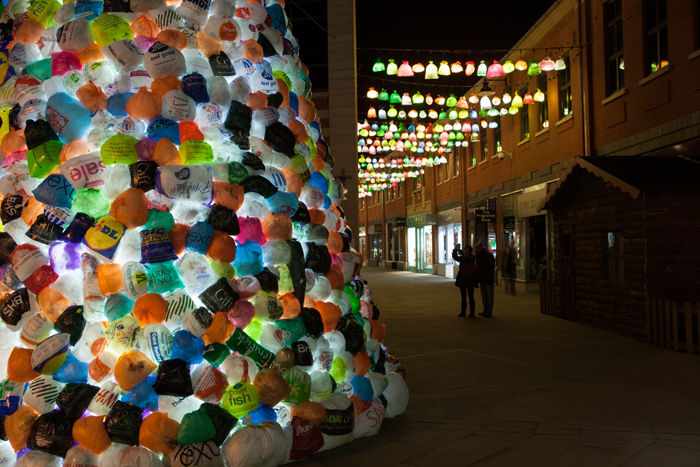 To comment on the consumerist sentiment that is as endemic to Christmas as a glass of eggnog, Luzinterruptus erected a public Christmas tree at the
Lumiere Durham festival
in England made entirely out of plastic bags, using around 3,000 in total. Luzinterruptus invited residents, associations and colleges to take part in building the "Consumerist Christmas Tree," asking for plastic bag donations which were then packed with plastic packaging.
The many artists and volunteers then hung the stuffed bags on a 9-meter-high, cone-shaped structure in the Prince Bishops Shopping Centre plaza. The final touch? Christmas lights, of course, transforming the heaps of trash into a neon, translucent Christmas tree, resembling the merger of a shopping spree and a family of jellyfish. The thematic work also coincided with a garbage service strike in the art collective's hometown of Madrid, adding another layer of meaning to the recycled work.
Check out the "Consumerist Christmas Tree" below and let us know if you're inspired to tone down the holiday gifts this year. Or, at the very least, BYOB (bring your own bag.)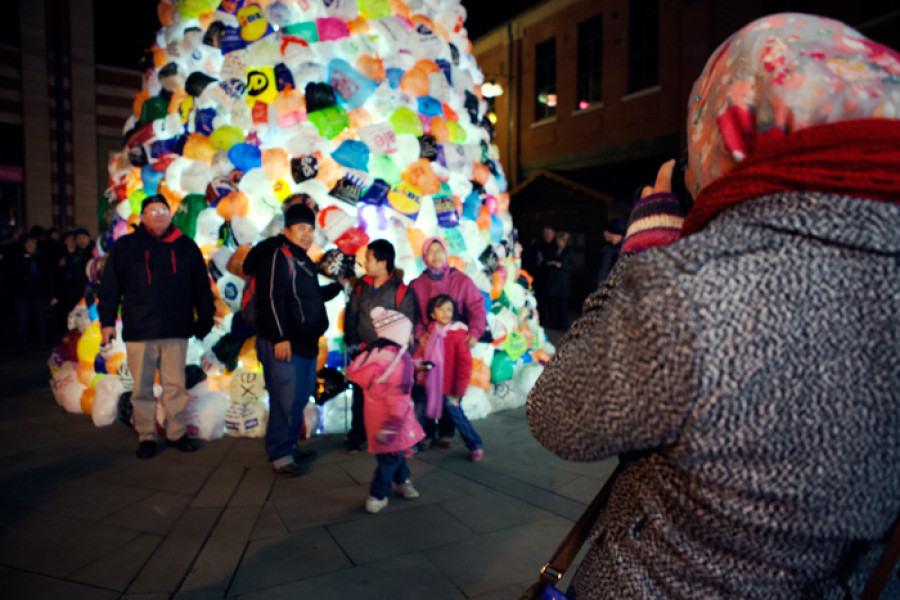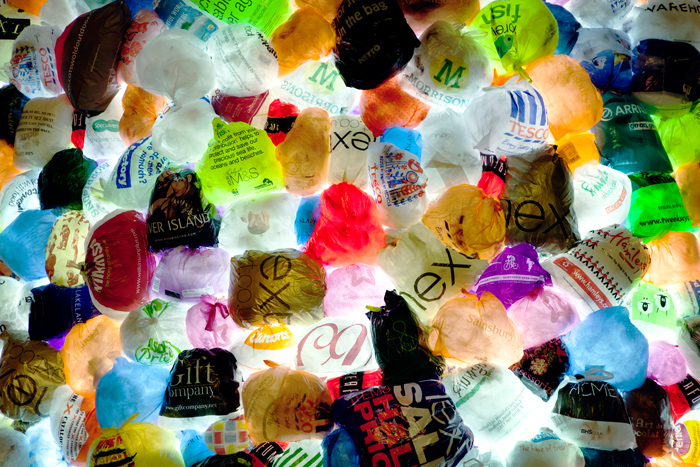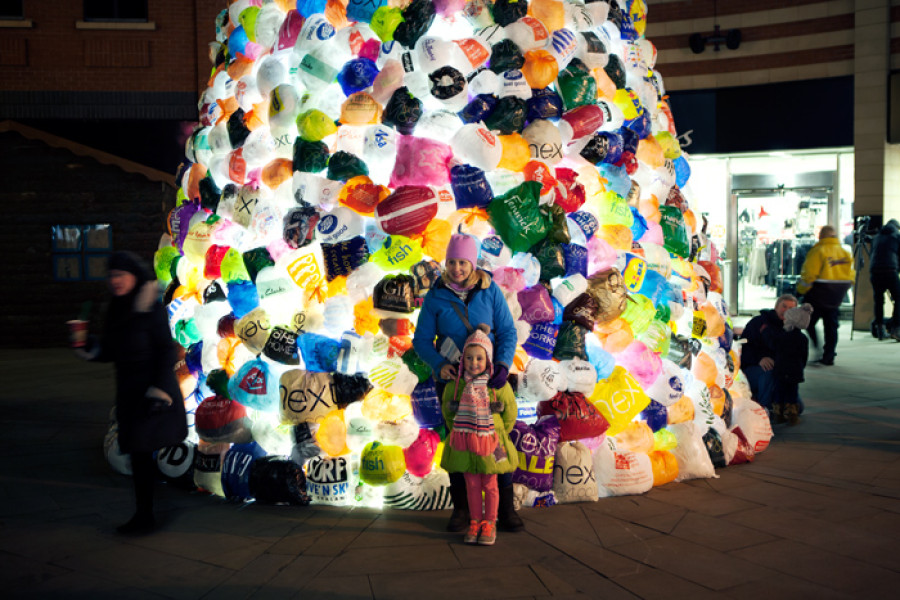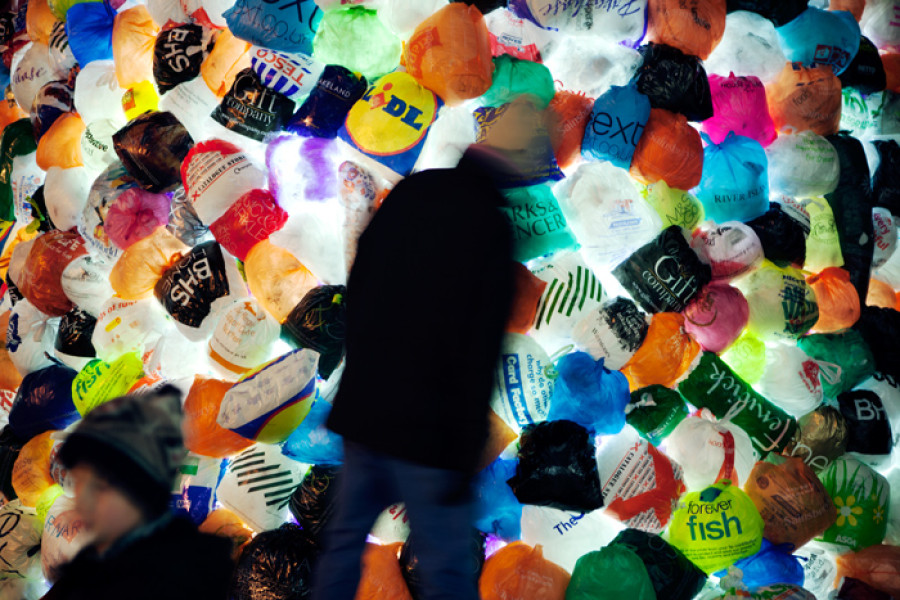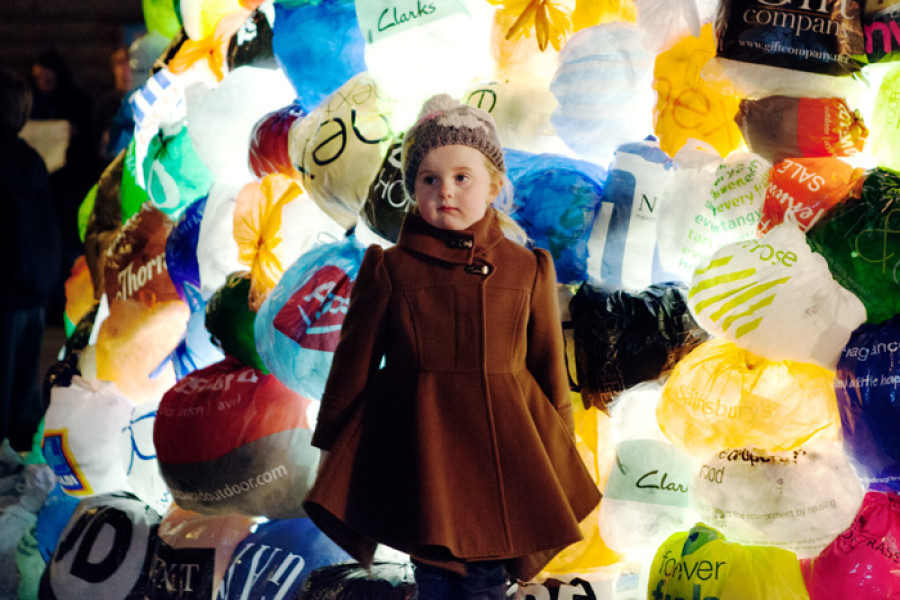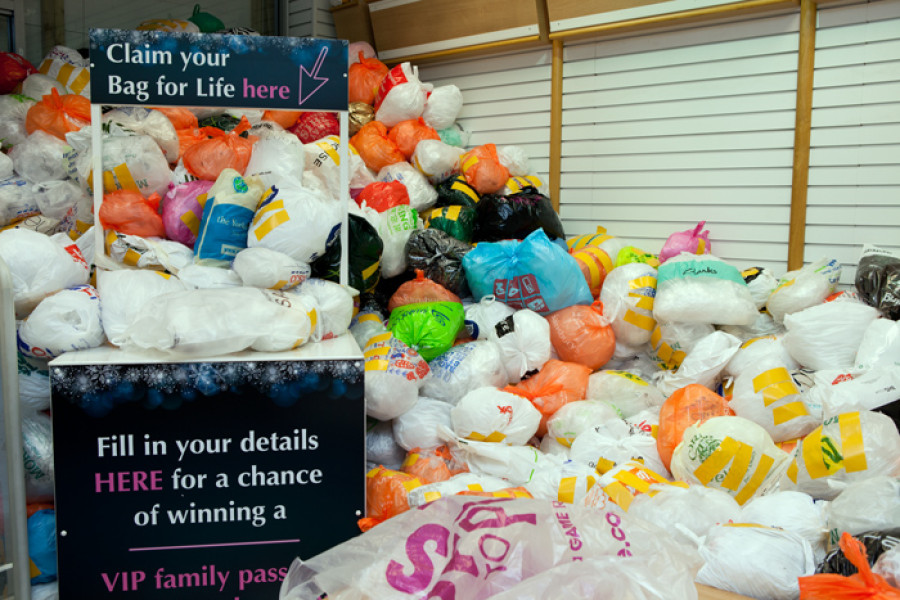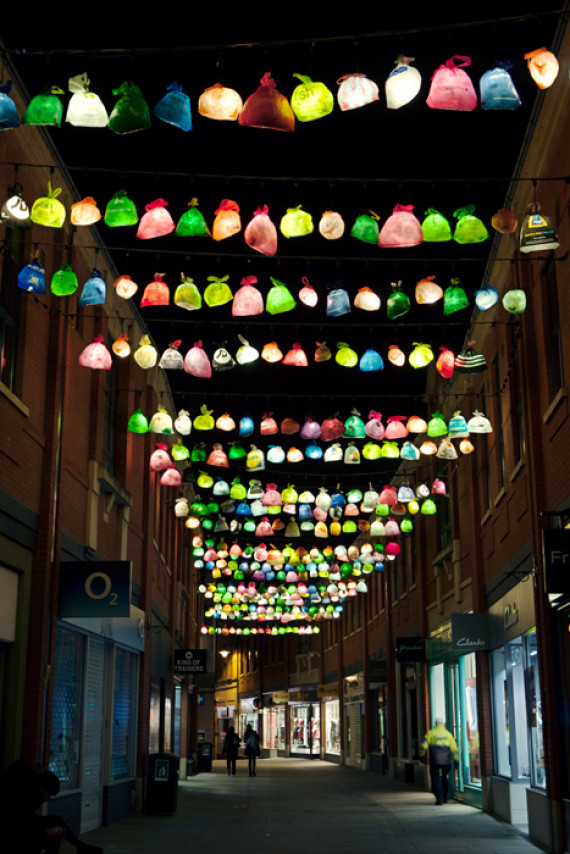 For more on Luzinterruptus,
check out a past story on the collective here
.